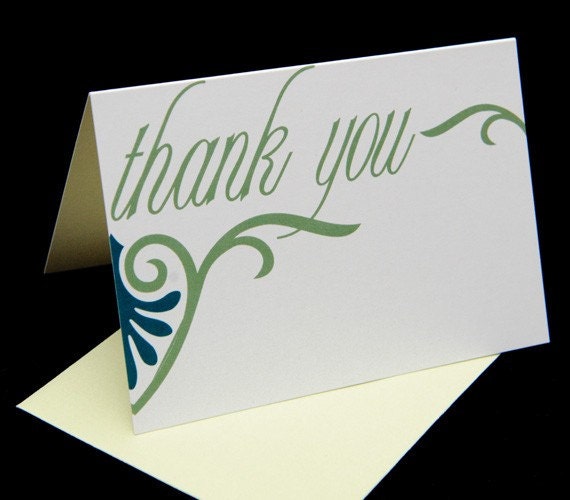 After any event, you may want to kick off your heels and relax your little toes for a job well done. But the work is not over just yet. Thanking your guests for attending and for their gifts is a crucial part to any event planning process. Below are some tips on writing thank you notes for your guests.
As you receive RSVPs and gifts prior to your event, keep a log of who is coming and who gave you what.  Make sure to have up-to-date records of your guests mailing addresses too.
Whether you receive gifts on the day of the event or prior, make sure to keep the corresponding greeting card with the gift.
Designate a second person as a gift logger. If you are having a big event, say a 300+ guest wedding, and are expecting a lot of gifts on the day off, it helps if a second person can keep track of your gifts while you are tending to guests.
Don't wait too long to send out thank you notes – the sooner, the better. For weddings, try to send them out no later than 3 months after the event.
Not sure what to write? Thank your guests for attending and identify the gift your guests gave to you and how much you appreciate it. If you are writing thank you cards for a wedding or baby shower, signing the note as a couple is a great personal touch.